The Alta Store - offers unique resort clothing, hats, toys, photos, vintage maps and photographs, ski gear, wasatch range memorabilia, and logo items.
All purchases are shipped by Priority Mail. We do ship orders out of the country. Please contact us to make arrangements.
Overnight mail can be arranged by contacting the store directly.
Click Here to See All Alta Store Products Available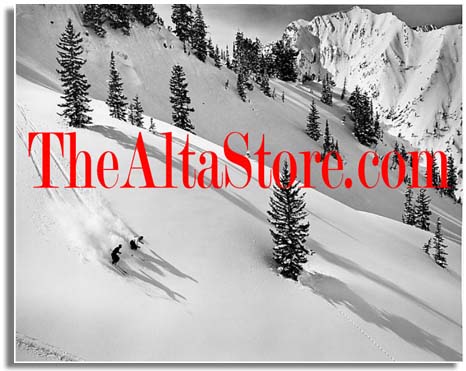 Come Visit The Alta Store at the Alta Lodge, Alta
Come visit our unique little store after a wonderful day of skiing. We look forward to seeing you.
Store Hours:
8:15am to 10:15am
3:30pm to 7:00pm
Outside of store hours check with the Alta Lodge front desk.
They will open the store and assist you.

TheAltaStore.com is a secure website that guards your security and privacy. The shopping cart is secured by Verisign. TheAltaStore.com is operated by The Alta Store, Inc.

What types of great ski gear, products, and gifts do we carry?:

Vintage Ski Photographs


Aerial Photos of Alta and the Wasatch Range


Ski Books and other great reading for the powder hound in you!


T-Shirts


Tervis Tumblers


And Much More!
Contact Us!

Customer Services:
TheAltaStore@gmail.com
Telephone: 801-893-1094 (Please leave a message and we will get back to you as soon as possible.)